true north: 1. the fixed, orienting point in a spinning world that provides clear direction and guides you successfully to a desired outcome.
For more than 25 years, True North Custom has helped marketers navigate challenges and chart a clear path to success. Today, we partner with more than 500 client organizations nationwide to develop data-driven content marketing programs that support growth, retention, and cost-containment strategies. Learn more about our content marketing solutions designed exclusively for healthcare and financial organizations.
Market Smarter: The Art of Marketing Meets the Science of Data Analytics
In today's market, doing more with less and having a focused use of marketing dollars are paramount, especially as marketers have myriad strategies to execute—from revenue growth and profitability to brand building, cross-sell and upsell programs, and a host of others. At True North, we provide highly targeted print and digital marketing strategies that deliver on your strategic objectives in a measurable way.
Our approach to strategy is built around three primary services—modeling, marketing, and measurement—that close the loop and allow you to target, execute, and measure your programs with unmatched precision.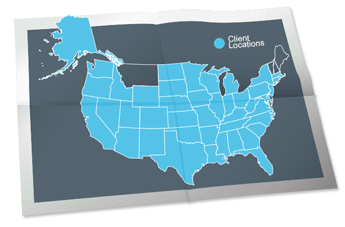 We provide content marketing for clients in Alabama, Alaska, Arizona, Arkansas, California, Colorado, Connecticut, Delaware, Florida, Georgia, Idaho, Illinois, Indiana, Iowa, Kansas, Kentucky, Louisiana, Maryland, Massachusetts, Michigan, Minnesota, Mississippi, Missouri, Nebraska, Nevada, New Jersey, New Mexico, New York, North Carolina, Ohio, Oklahoma, Oregon, Pennsylvania, Rhode Island, South Carolina, South Dakota, Tennessee, Texas, Utah, Virginia, Washington, West Virginia, Wisconsin, and Wyoming.